What is the risk of a heatwave to Lincolnshire?
A heatwave is an extended period of hot weather. In the UK the heatwave threshold is met when a location records a period of at least three days in a row with daily maximum temperatures meeting or exceeding the heatwave temperature threshold. The threshold varies by UK county from 25 to 28 degrees.
A new record-high temperature for the UK of 40.3ºC was recorded at Coningsby in Lincolnshire on the 19 July 2022
How could a heatwave

affect you and your community?
Extreme hot weather can include heatwaves and drought
Risk to life
Health impacts on the elderly and vulnerable with extreme temperatures
Disruption to utilities (such as water supplies)
Damage to property, businesses, and agricultural land due to wild fires
Risk to life of livestock
Risk of water safety incidents with people visiting rivers/ lakes coastal areas to cool off
Changes in working practices and daily routines to adapt to the conditions
We can all be better prepared to

respond and recover from a heatwave
1
Check that you have all the necessary equipment
Stock up on sunscreen, insect repellent and any hay fever medicine you need. You should also think about including a water bottle, sunscreen and a sun hat. 
2
Check the pollen levels before heading out
Download the Met Office App so you can not only keep an eye on the forecast to understand the likelihood of any impactful weather in your area, but also stay up-to-date with the latest UV and pollen forecasts before heading outside. 
3
Plan around the forecast
If you like spending time in your garden, plan to avoid the hottest part of the day and make sure that you have sunscreen, water and a wide brimmed hat.
4
Check your vehicle is ready for summer
If you're planning summer outings using your car, top up your screen wash and check your tyres, coolant and oil levels. 
5
Look out for vulnerable neighbours
Share this checklist with your neighbours and see if you can help each other prepare for what the weather might bring. Just taking time to make contact will be appreciated. 
How to prepare
your business
How to prepare
your community
To respond to extreme weather
The 24/7 Met Office Weather Desk can offer more information prior or during extreme weather: 0370 900 0100.
Use the Met Office website, WeatherReady and UK Weather Warnings to find weather warnings, forecasts and general advice about how to prepare for extreme weather.
The Met Office issue 'Heat Health Alerts' as an early warning for dates between 1 June and 15 September if temperatures are expected to rise significantly and effect the health of the public.
You should monitor heat health alerts.
Plan any journeys or activities with the weather in mind and take emergency supplies in your vehicle.
Look out for those who may struggle to keep themselves cool and hydrated. Older people, those with underlying conditions and those who live alone are particularly at risk.
If you live alone, ask a relative or friend to phone to check that you are not having difficulties during periods of extreme heat.
Stay cool indoors: Close curtains on rooms that face the sun to keep indoor spaces cooler and remember it may be cooler outdoors than indoors.
If going outdoors, use cool spaces considerately. 
Drink plenty of fluids and avoid excess alcohol. 
Never leave anyone in a closed, parked vehicle, especially infants, young children or animals.
Try to keep out of the sun between 11am to 3pm, when the UV rays are strongest.
Walk in the shade, apply sunscreen and wear a wide-brimmed hat, if you have to go out in the heat.
Avoid physical exertion in the hottest parts of the day.
Make sure you take water with you, if you are travelling.
Check the latest weather forecast and temperature warnings – you can find these on TV, radio, mobile app or website.
During warm weather going for a swim can provide much welcomed relief. If you are going into open water to cool down, take care and follow local safety advice.
Recovering from heatwave
Contact your insurance company if your home or belongings are damaged: they should help you find local contractors to complete repairs and help you replace items that are covered by your insurance plan.
If you rent your property, speak to your landlord to make sure they're aware of any damage to the property that they need to repair.
Contact your family, relatives and friends so that they know that you are ok. If they are able to and it's safe to do so, ask them to help you clean up your property.
What can you do to support your community?
Identify neighbours who may need assistance or who may be able to provide assistance to you during evacuation;
Find out how to prepare for an emergency
Join or start an Emergency Community Group
Make sure that any vulnerable neighbours or relatives are safe and help them make arrangements for any repairs.
How prepared is your business?

What is being done to become

better prepared?
We work together to:
Produce multi-agency plans to manage extreme weather events.
Monitor the weather forecasts prior to any large events in the county.
Receive and distribute early notifications of extreme weather.
Plan and response to extreme weather.
Local and central government work with infrastructure operators and emergency responders to develop response plans to deal with potential damage and restore utilities and travel routes as quickly as possible.
Drought planning – water companies have a statutory duty to plan for drought.
Plans include a range of actions to manage the supply and demand of water. The Environment Agency also has a framework which sets out how they work with government, water companies and others to manage water resources during a drought.
Emergency Drought Orders – legislative orders can be issued to restrict water usage if required.
Who is responsible for managing

a heatwave in the county?
NHS 111 (Health impacts)
Lincolnshire County Council Customer Service centre 01522 782082 for reporting infrastructure issues such as blocked roads.
Some of our partners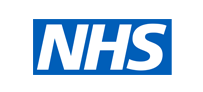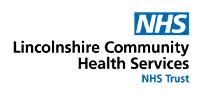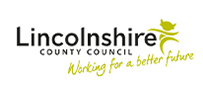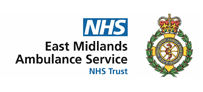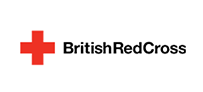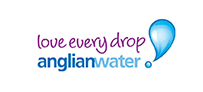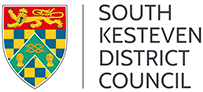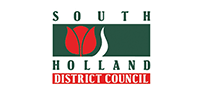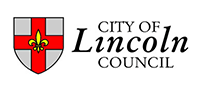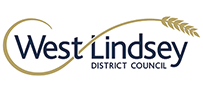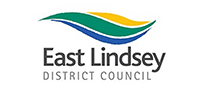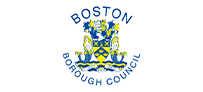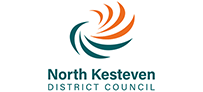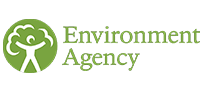 Top risks to Lincolnshire