Top Risks to Lincolnshire
Top risks to our county
Discover the most significant risks that could occur in Lincolnshire. This collective information is referred to as the Community Risk Register (CRR). The information sets out what Lincolnshire responders and other partners are doing about the risks.  It also outlines what the consequences of these risks are likely to be along with advice on what actions can be taken by the public to prepare for and respond to these risks.
 The UK Government produces an assessment of the risks facing the UK that could cause a civil emergency.  Locally, responders identify, assess and prioritise the civil emergency scenarios.
The list below is the assessment for Lincolnshire of the key risks that have the potential to cause a significant disruption to the county.
Prepare
We ensure that families, communities and businesses are better prepared for large-scale, major emergencies that could occur in Lincolnshire.
Our partners share responsibility to continually develop Lincolnshire's resilience in the face of large-scale emergency situations, with guidance and support from lead government departments and agencies, local authorities, emergency services, health, utilities providers and communication providers, and transport companies.
Respond
In the event of an emergency, you should stay informed with advice and guidance during the incident.
Tune into media announcements via radio, television and social media
Visit the website's live incident feed
You should also standby for advice from the emergency services and follow all instructions given.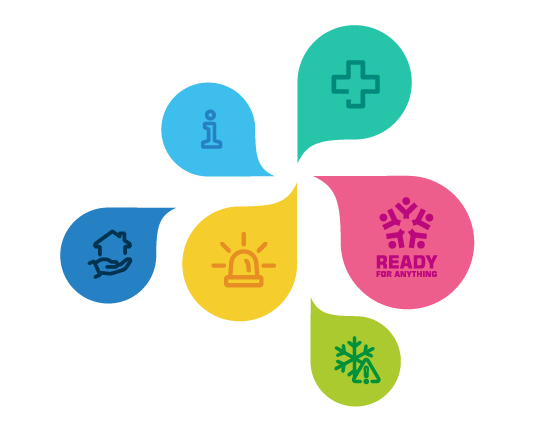 Recover
All risks to the county require preparation to ensure that there is a robust infrastructure of response and recovery in place to deal rapidly, effectively and flexibly with the consequences of all kinds of civil emergencies, including both risks and hazards.

What is being done to become
better prepared?
Lincolnshire Resilience Forum aims to inform families, communities and businesses on how they can prepare themselves for large-scale, major emergencies in Lincolnshire.

The close collaboration of LRF partners is not limited to responding to emergencies, and dealing with the aftermath, it also includes a continuous programme of behind the scenes activity in planning, preparation and development of response strategies for potential emergency risks in the county.
Storymaps
Storymaps are a visually interactive way for you to find out more information about some of the top risks to Lincolnshire and what you can do in the event of one of these risks. The information is reader-friendly and interactive making it easy to navigate 
Some of our partners